Technical Training in EU.
Getting ready for the snow season!
The middle of September, a Fujii's saler and a sevice staff visited Europe to have technical training. They told the mechanics and changing the belts seeing the machines. Also they solved our customer's question, for example control of machine speef switch, mecanics of model SA.
They had a wonderful time and we hope it helps our customer.
Technical Trainig and Visiting our user.
FUJII's boom lifts are fully activity in Korea!
The end of August, one of our product develop staves visited Korea to coach for reparing.
Fujii's boom lifts are essential to harvest apples in Korea.Our user said "I can harvest safely when I use the machine." A place of the activity of the boom lift will spread out more in the future in Korea.
Welcome Christmas Foundation!!
We had the sign celemony of Official Snowblower of Santa Claus.
Mr.Erkki Kauto, Chairman Christmas Foundation, and Mr.Juha Seppala, Member of Christmas Foundation Board visited Fujii Corporation to renew the Official Snowblower of Santa Claus on 1st July.

We welcomed them with Christmas decoreation even if it is summer now.They had also Factory Tour

I hope they enjoyed staying in Fujii Corporation and continue out good relationship.


Click here to see more photos about : photogellery

A Long Time Employee Award
Commetns from 4 people
I introduce people who have worked in Fujii Corporaiton for long time.
They received "A long time employee award".

Takashi Oda (To mark 20-year tenure)
 20 years just flew by. It is turning point as worker.
I would like to push my way.

Tomoko Yamazaki (To mark 30-year tenure)
 Times fly. I think so "Health is the most important!" that I would like to continue to work with good health.


Shoei Ogawa(To mark 40-year tenure)
 I entered the hospital due to the illness last year. I would like to have worked with taking care of my health.

Hiroyuki Nashimoto (To mark 50-year tenure)
 I would like to work with keeping health. And I hope my company's future growth.
New Machine is appeared.
ME1017X is launched next year.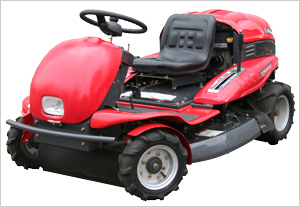 We are saling new machine, ME1017X in Japan. It has dynamic propotion to keep the trees. Moreover, the seat with spring supplis you with comfortable work.
We do recommend the machine!
Animation of FUJII Snowblowers have been updated on You Tube.
It is an appearance of elegant and powerful clearing.
Last winter season we recorded the animation of Si1013M and SF1244DK2 in Niigata. That has been updated on You Tube and Fujii web site. You get the features,for example elegant removing of Si1013M and powerful removing of SF1244DK2 when you see them. I hope many people see them.
Click the pictures to see the animation!
Be Awarded the Prize of Creativity.
Safer and more flexible welding system.
Members of Fujii Corporation received "The Prize of Creativity" from Ministry of Education, Culture, Sports, Science, and Technology(MEXT). It appreciated their Kaizen(imporvement), "Automatic welding jig carts loading and unloading system".
The Kaizen activiy makes the operators safer. We are proud of this prize.
Demonstration of FUJII's Snowblower in Switzerland.
The snowblowers were working powerfully!
One of our customers had demonstrations of Fujii snowblowers in Switzerland in February and March. They invited the chief of the National Road of the canton of Tessin, mayors of the village of Biasca, Airolo, and Faido and furthermore, some road workers and end users.

Including of us, our customers will have demonstrations in next winter. I hope many people come there and know the powerful working of our machines.
To Demonstrate FUJII's Snowblower in North America.
It got a high evaluation in North America.
Hideo Kikuchi, Export Sales Representative and Hiroshi Miyajima, Maintenace staff visited Canada and USA to demonstrate of Fujii Snowblowers, SH913MRA1 and Si1022SP.

The snowblowers worked well even though there were taugh ice and snow. Many local people worked them and put a high value on our snowblowers.


Click here to see more details about Demonstration in North America : Now on Demonstration!!!

Click here to see more details about Snowblower : Snowblowers